Decrease to £883bn came in months following EU referendum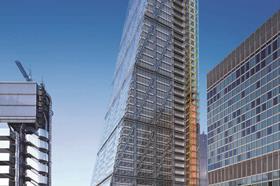 The value of UK commercial property fell 4.6% to £883bn last year, according to a new report from the Property Industry Alliance (PIA).
This compared to a value of £926bn in 2015, with the recent decrease occuring in the months following the EU referendum.
Commercial property accounts for 13% of the value of all buildings in the UK (total value of almost £7tn), while the property industry contributed around £63bn to the UK economy last year – 3.7% of the total UK economy.
The report also revealed that the sector directly employs almost one million people – one in every 35 jobs in the UK.
Retail and offices are the two largest commercial property sub-sectors, accounting for 38% and 31% of the industry's total value respectively.
Bill Hughes, chair of the PIA and head of real assets at L&G, said that despite the total valuation of the market dropping, commercial property's value is the equivalent of around 40% of the value of both the UK stock market and government gilts, and still accounts for 10% of the UK's net worth.
"This report demonstrates that, despite the political uncertainties, the commercial property industry continues to contribute strongly to the UK economy in many ways," he added.
"It finances and constructs new buildings. It invests in and manages the accommodation needs of retailers, businesses, distributors, manufacturers, hoteliers and many parts of the public sector. It also maintains these buildings and facilitates the buying, selling and letting of such property on behalf of owners."