Refurbishment activity rises for fastest rate for over two years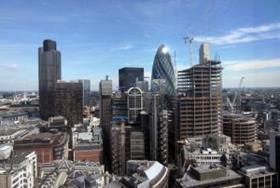 Refurbishment activity in the commercial sector rose at its fastest rate for over two years in November, according to the latest Savills' commercial development activity survey.
On balance 15% more developers saw an increase in refurbishment activity in November compared to the previous month, the fastest growth in activity for 28 months.
Commercial activity overall rose for the third consecutive month, with 9.1% more developers on balance reporting an increase in November, down slightly from October's seven-month high of 11%.
Developers remained optimistic that they will see a growth in commercial activity over the next three months.
Michael Pillow, head of building consultancy at Savills, said he expected the commercial sector in 2013 to be "bumpy" but "better for developers than in 2012".
The survey covers new build and refurbishment activity across the offices, retail, leisure and industrial sectors.