Terry Farrell & Partners and Devereux Architects report downturn in fortune but others start year with better news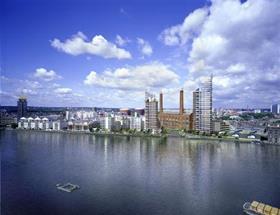 Leading architects began the year with mixed fortunes, a slew of company accounts have revealed.
Terry Farrell & Partners reported a pre-tax loss of £108,078 for the year to 31 March 2012, down from a profit of £301,682 last year. Terry Farrell, founder and principal of the firm, said in the accounts that economic conditions "continue to be challenging".
He added: "Nevertheless, the practice has recently secured a number of new masterplanning and building design projects in London and the directors remain optimistic of a return to profitability in 2013."
Devereux Architects also reported a downturn win fortune as it crashed £1.9m into the red in 2011. In the accounts director Darius Umrigar echoed Farrell as he blamed the "ongoing downturn in market conditions" for the losses.
However, some firms started the year with better news. Zaha Hadid Architects boosted pre-tax profit by 7% in its last financial year after making job cuts of 15%. It reported a pre-tax profit of £1.8m for the year to 30 April 2012, up from £1.7m the year before.
Feilden Clegg Bradley Studios reported a rise in operating profit of 28% to £2.3m in the year to 31 March 2012, up from £1.8m in the year before. The firm also reported revenue of £9.9m, up from £8.6m in 2011.
Grimshaw reported a jump in pre-tax profit to £1.9m in the year to the end of March 2012, up from £1.4m in the year before, thanks to an increase in overseas work.
But it saw revenue dip slightly to £17.2m from £17.7m over the period.