Optimism jumps 90% on figure recorded last December
Industry optimism about future work prospects over the three months to the end of May has jumped by 90% compared to figures published in December last year.
The results were revealed in a survey carried out for Building's sister title, Building Boardroom, and cover current workloads and work enquiries plus future work expectations.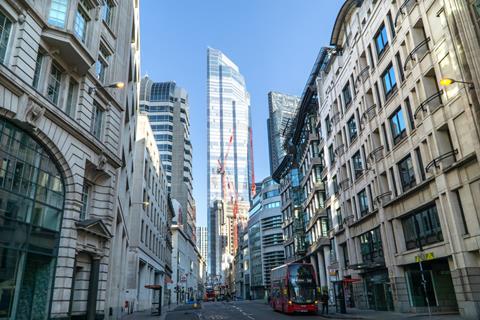 The survey revealed current workloads are almost identical to December's figures but existing work enquiries are markedly up with those about private housing work more than doubling since last quarter.
Private housing enquiries have jumped by a net balance of +33 with sentiment in the sector now showing a net balance of +44. Public housing is currently the second strongest sector followed by infrastructure.
Retail is currently the weakest sector although a balance of respondents say work enquiries are up by 32% to -27 compared with last quarter as lockdown measures begin to ease which yesterday saw all non-essential retail open up after weeks of being shut.
The industry is more positive about office sector work prospects with a balance of +8 saying they expect enquiries to increase.
Broken down by specialism, project managers are the most optimistic with cost consultants' optimism seeing the biggest jump in confidence compared with last quarter.
Project managers are also the most bullish about hiring intentions over the next quarter with 44% stating that they expect to recruit against just 3% saying they will let staff go, giving them the highest net balance figure of almost 42. Architects are the least positive about recruitment with a net balance of 19 although this is up 11 points compared to the last quarter.
Optimism has been growing in recent weeks with the success of the UK's vaccination programme and a roadmap out of the latest lockdown restrictions, which saw further restrictions eased yesterday such as non-essential shops reopening, all helping fuel confidence.
This sense of recovery helped send the IHS Markit/CIPS output figure barrelling up to 61.7 last month from a score of 53.3 in February with the score of 49.2 in January, when the third lockdown was imposed and the death toll from covid topped levels seen in the first wave, increasingly looking like an anomaly.
Work resuming on delayed office and hospitality schemes helped construction output grow at its fastest rate for more than six years, last week's survey added. The commercial sector has taken a heavy hit because of the pandemic with office workers being told to work from home and high streets turned into ghost towns. But the figures showed commercial had contributed strongly with a score of 62.7.
For the full Quarterly Future Forecast results, alongside intelligence from the biggest clients in the industry, in-depth reports on the most important issues affecting the industry and much more, take a seat at the Building Boardroom. Find out more and become a member here: www.building.co.uk/building-boardroom