Companies told to expect next to nothing after social housing firm's collapse in 2010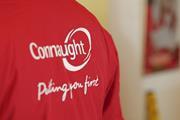 Creditors owed more than £260m by Connaught's collapse have been told there is little hope of them getting any money back.
The £600m turnover social housing firm went into administration back in September 2010.
According to the latest joint liquidators report issued by KPMG earlier this month, the firm owes secured creditors £221m and unsecured creditors £39m.
Along with preferential creditors, thought to be made up of claims from 1,500 former Connaught employees owed money, unsecured creditors have been told not to expect anything back.
And the report warned: "The secured creditors will suffer a significant shortfall in respect of their lending to the group."
KPMG said that during the period, which covers the 12 months to 24 February, it had billed more than £28,000 – which represents 70 hours at an average rate of £408 per hour.