Study says CLC should adopt 10-point toolkit
Construction firms can and should provide flexible working options for site workers, a new research report has done.
Flexible working consultant Timewise has today published the results of its Timewise Construction Pioneers programme – an 18-month project that has re-designed shift patterns in onsite roles, to enable more flexible working, enhanced wellbeing and a better work-life balance.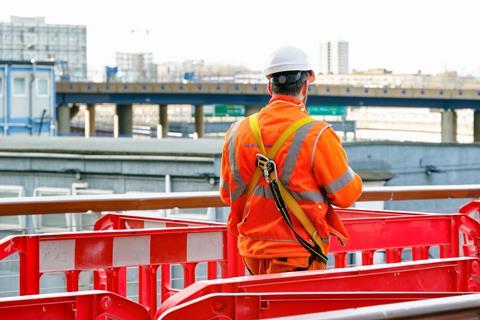 Bam Construct, sister firm Bam Nuttall, Skanska and Willmott Dixon, who collectively employ around 11,000 people, all took part in the project with the four pilots running between last June and this February.
Timewise tested whether it was possible to improve the wellbeing of those working on site through changing the hours and times of working, as well as considering home-based working, where possible.
The goal was to identify if it was possible to achieve without budgets or deadlines being affected, across a range of sites and projects. The pilot took place in a range of locations, from a HS2 site in London through to a substation build near Weston-super-Mare and with teams of between 14 and 120 workers.
Build UK partnered with Timewise on the programme, and the CITB and Barclays Life Skills supported its rollout.
Timewise said there is a strong case for action within the construction sector given the fact more than three million people work in the industry and contribute 9% of the economy.
The initiative is looking to help address the fact that one in four construction workers is thought to have considered suicide, while £160m a year is lost in sickness absence.
It also hoped to tackle the fact just three in 20 construction workers are women and that only 10% of job vacancies offer flexible working falling to 2% for keyworker roles.
Emma Stewart, director of development at Timewise, told Building: "While it is of course important to attract more women into construction we are hearing from plenty of the traditional, male site workers that they want more flexible opportunities, which is key if we want true gender parity."
The report said all four firms reported no negative impact on budgets or timeframes, with some data suggesting adjustments to working patterns could drive savings on labour costs due to enhanced productivity.
Furthermore, the project found a 75% increase in a sense of wellbeing while the amount of overworking – and guilt associated with clocking off on time – also fell.
At the start of the project, nearly half of all participants felt guilty if they started later or finished earlier than others onsite. This portion decreased to a third.
Trust in colleagues working remotely increased with the number querying whether colleagues working away from site were working as hard as those on jobs falling from 48% to 33%.
Timewise has produced a 10-part toolkit for other employers that wish to follow suit and is recommending that the Construction Leadership Council endorse that the fact that enabling flexible working in construction is critical.
Outline of pilots
Bam Construct: Tested a team-based approach to flexible working. Tested a consultative method of setting shifts that takes workers' personal preferences into account. This is similar to work Timewise has conducted with nurses in the NHS.
Bam Nuttall: Tested a flexi-day approach in which workers could accumulate additional hours in exchange for one day off each month. A large portion of workers were living away and preferred to tag a flexi-day onto a weekend, to enjoy extended time at home.
Skanska: earlier starts and finishes – Skanska trialled two different approaches with two different teams within the Skanska Costain Strabag (SCS) joint venture, both revolving around earlier start and finish times:

- Output based: The foreperson works with a planner to develop a more detailed version of the schedule of work, broken down into weekly and daily objectives. Working hours are set, based on the outputs to be achieved each day.
- Staggered: The foreman alternates start times between the teams each week, so that all workers get the pattern they want every other week. In addition to this, workers are given a choice of break times.

Willmott Dixon: Willmott Dixon used the expertise of Timewise to support commitments they had already made to staff (to limit hours worked to 45 per week inclusive of breaks, and to ensure that an agile working plan is in place for all teams and on all new projects).