Morgan Sindall hit by problem construction contracts, but fit-out and urban regeneration divisions perform strongly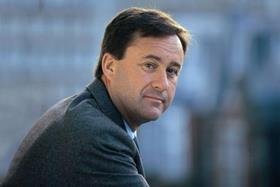 Construction cost inflation in London and the South put a brake on Morgan Sindall profit in the year to December 2014, the contractor has said.
In mixed full-year results published this morning, Morgan Sindall confirmed problems on "a small number" of construction contracts "adversely impacted" its results for the period, as flagged in a profit warning last October.
The firm posted a 19% drop in adjusted pre-tax profit for 2014 to £25.2m, down from £31.3m the previous year, which the firm attributed to "an escalation of costs" and "delivery pressures" on some contracts in its London and the South construction business.
Revenue rose 6% to £2.2bn, up from £2.1bn, while the order book grew 11% to £2.7bn, up from £2.4bn.
The adjusted profit figures stripped out the impact of exceptional costs, which in 2013 included a £14.7m provision made for costs related to four problem jobs that year.
With exceptional costs included, Morgan Sindall reported a 64% rise in pre-tax profit to £22.8m, up from £13.9m the previous year.
Nonetheless, Morgan Sindall chief executive John Morgan described the results as "disappointing".
Morgan said he expected "lower returns" in the firm's construction and infrastructure division "to remain for at least the first half [of 2015] as lower margin construction contracts tendered in 2012-2013 are worked through to completion."
The firm's construction division posted a 72% drop in adjusted operating profit to £3.5m, down from £12.7m, while its revenue contracted 5% to £1.17bn, down from £1.23bn. The firm's operating margin dropped to 0.3% from 1%, while its order book edged up 3% to £1.54bn, up from £1.5bn.
The firm confirmed it had shaken up its construction management teams in an effort to improve performance. Three construction directors exited this month, as revealed by Building, following the firm's London boss.
Elsewhere, the firm's fit-out and urban regeneration businesses performed strongly.
The firm's fit-out division – which includes subsidiary Overbury – posted a 38% jump in adjusted operating profit to £15m, up from £10.9m, with revenue up 19% to £507m, up from £427m.
Morgan Sindall said the division was "positioned well for further growth", with the order book up 70% to £241m.
Adjusted operating profit at the firm's urban regeneration division jumped nine-fold to £10m, up from £1m, while revenue grew to £113m, up from £82m.
The firm's affordable housing division posted a 30% decline in adjusted operating profit to £6m, down 30% from £8.6m, while revenue grew 11% to £423m, up from £381m.
Morgan added: "The continued positive momentum expected within fit-out, affordable housing and urban regeneration, together with further investment programmes in regeneration opportunities, and supported by the improvement in the quality of our order book, provides confidence that the group is well positioned to deliver overall growth in 2015 and beyond."