Highest number of profit warnings since the 2008 credit crisis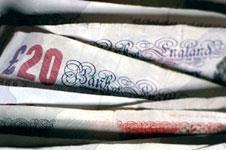 Listed construction firms issued the most profit warnings in the second quarter of this year, a report by Ernst & Young has found.
Seven listed UK construction firms – including Sweett Group – issued profit warnings over the period, more than any other sector.
It was the highest number of profit warnings for construction in any quarter since the credit crisis of 2008.
The spate of profit warnings means 41% of construction and materials companies listed on the FTSE have now issued profit warnings over the year to June 2012.
Ernst & Young said the sector was feeling the impact of contracting credit, falling confidence, fiscal tightening and the halt in PFI projects.
Keith McGregor, head of restructuring for Europe, Middle East and Africa, said, "The FTSE Construction & Materials sector is experiencing its toughest period since the financial crisis.
"Improving order levels and infrastructure opportunities offer hope. However, the benefit of rising new order levels won't be felt until 2013 and there is still uncertainty surrounding the timing of public spending, while financing uncertainties limit private sector expansion."
The total number of profit warnings across the UK economy as a whole in the second quarter fell from 73 in Q2 2011 to 60.