Begbies Traynor says pre-election slowdown and Brexit hit sector hard in last three months of 2019
An insolvency specialist has said construction and property accounted for the steepest rise in financially distressed firms for the last quarter of 2019.
Begbies Traynor's Red Flag Alert, which it has been producing since 2004, said there was a 13% increase in the number of firms in significant financial distress between Q4 2018 and the same period last year.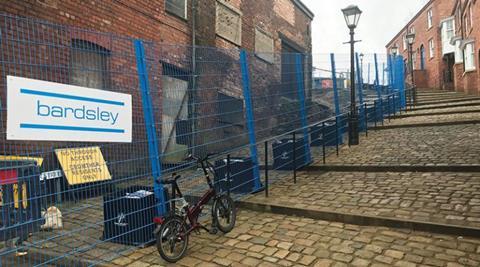 The number of construction and property firms feeling the strain rose from 47,147 in October-December 2018 to 53,159 during the same period in 2019.
High-profile firms that collapsed during the period included Lincoln contractor Simons and Manchester firm Bardsley.
Begbies Traynor said pre-general election uncertainty and Brexit had been partly to blame for the hike but executive chairman Ric Traynor said: "The recent general election ensures we have some political certainty for the next five years, which should hopefully put an end to business stagnation."
Overall, its research said the number of firms in significant distress – which it classifies as those with county court judgments of less than £5,000 filed against them – stood at 494,000 last year.
It said problems were most common among businesses set up since 2014.