Chief executive Peter Oosterveer says industry should embrace external influence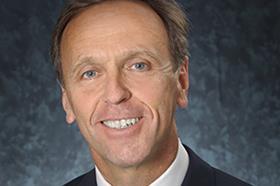 Modernising the construction sector will not take place without the influence of those currently outside the industry, according to the boss of Arcadis.
Chief executive Peter Oosterveer (pictured) said the sector needed to embrace external firms in order to prepare for the future through modernisation.
He said: "When I speak with peers in the industry, they understand that businesses need to change, that our offering will change, that the way deal with clients will change.
"I personally don't believe that the change will only come from the inside, change will definitely also be facilitated and initiated by external parties."
He was speaking at an event focussing on cities of the future which gave 10 start-ups from around the world the chance to pitch their products that all relate to changing the built environment.
Among the start-ups presenting was London-based Mela, a fieldwork management app, that collects data, aids with snagging and creates detailed reports about all the work that was carried out. Firms from the US, Australia and Spain also presented at the event last week at Arcadis's heaquarters in Amsterdam.