Sector's rise in October was smallest for six months
Construction output grew by just 1% in October – the smallest monthly growth for half a year as worries about a no-deal Brexit fears mounted and fresh restrictions hit the economy ahead of second wave of covid-19, according to official data.
Figures from the Office for National Statistics showed that GDP for the whole of the UK economy rose by 0.4% in the month. Although it was the sixth successive monthly increase since May, the ONS said activity remained almost 8% below its pre-crisis level.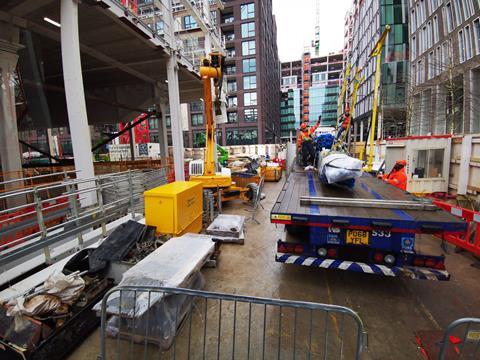 The figures confirm that construction's slowing rate of recovery in the third quarter, which saw output slow from 3% in August to 2.9% in September, continued into the following month – with the data not covering the period of the second lockdown in England which was imposed for four weeks on 5 November.
The latest data revealed an increase in both new work, 0.3%, and repair and maintenance, 2.3%. There was an increase in all sectors, apart from new private housing and commercial work.
But the level of construction output in October was 6.4% below the figure recorded in February, with only infrastructure having recovered above this pre-lockdown level of output.
Activity grew by 24.9% in the three months to October compared with the previous three month period, because of growth in both new work, 23.8%, and repair and maintenance, 26.8%.
Scape chief executive Mark Robinson warned a no-deal Brexit would ensure the slowdown continued in the short-term.
He added: "Ultimately, the prospect of a disruptive end to the [Brexit] transition period risks magnifying an already challenging situation and cutting into the gains the industry has made during the final months of the year."
And Gareth Belsham, director at Naismiths, said October's wobble showed the recovery remained fragile.
He added: "With UK builders heavily reliant on materials imported from the EU, the lack of progress in Britain's trade negotiations with the European bloc is also a major worry.
"There's now a very real prospect that from 1 January, trade barriers will add cost and delays to the imports of certain crucial building materials."
Following his talks with Ursula von der Leyen, the president of the European commission last night, prime minister Boris Johnson and the EU agreed to continue trade talks for another 72 hours with both sides saying they should come to a deal or no deal outcome by Sunday.