Latest data reveals Q1 construction output figures revised down - dragging overall GDP growth down a further 0.1%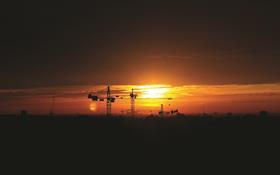 Construction output for the first quarter of 2012 was even worse than initially projected, the Office for National Statistics has confirmed.
Official figures for the sector, released today, showed the total volume of output fell by 4.8% compared with the last quarter of 2012, rather than the preliminary estimate of 3% released at the end of April.
The ONS said the effect of its downward revision for construction output would likely remove an additional 0.1% from the latest GDP figures, meaning that its quarter-on-quarter decline would be 0.3%.
According to its latest statistical bulletin (see file at right), infrastructure suffered the steepest decline, down 15.9% on the previous quarter.
As Building reported last month, the ONS expected that real construction data for March would lead to a downward revision of its output figures. It said at the time that a Feburary-to-March decline of similar magnitude to that witnessed in 2011 would result in a -4% figure, while "weaker than usual March figures" could see growth revised down to -5 or -6%.
Steve McGuckin, managing director of construction consultancy Turner & Townsend said the latest ONS figures laid bare the full extent of the sector's underperformance. "Frankly it makes for uncomfortable reading," he said.
"Most disappointing is the steep fall in new infrastructure work, though this is perhaps unsurprising given the government's drive to cut the deficit.
"But while there was little to cheer in the first quarter, there is a growing disconnect between this headline data and levels of activity at the front end of the industry.
"We've seen a steady expansion in the commercial sector this year, with growth focused on south east England, albeit with pockets of activity around the North and North West.
"But any recovery won't happen overnight."
Simon Rawlinson, head of strategic research & insight at EC Harris said the figures revealed a "shocking performance".
"But I don't think we should press the panic button just yet. We always knew that output for 2012 was going to fall, with past new order data showing the signs well in advance.
"What is particularly unusual is for infrastructure to have fallen by so much, it had a terrible couple of months in January and February. Infrastructure is traditionally a very bumpy industry, so I think the fall is a short term dip rather than a long term trend due to the large backlog of infrastructure orders.
"Elsewhere, housing looks to be holding up, but public and industrial are not doing well as expected. Commerical is also not faring at the rate it needs to be.
"What this tells us is that the second GDP reading will be difficult, but I would expect some rebound in Q2 and Q3 thanks to infrastructure picking up again.
"We also need to see improved confidence and demand in housing, and for commerical to come back on track. These figures show that the industry cannot rely on infrastructure work alone, we need the other sectors to improve if we are to get back into growth."
Elsewhere in the ONS bulletin, the volume of new construction work had fallen by 6.9% quarter-on-quarter.
Improvements to seasonal adjustment factors for new private housing meant growth of 0.7% was recorded.