Latest Markit/CIPS survey shows slower growth in construction in November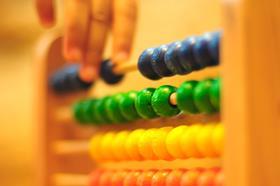 Construction output growth slowed in November with activity levels down across all the main construction sub-sectors, according to the latest Markit / CIPS UK Construction PMI index.
The slowest rise in construction output growth since April was caused in part by the housing sector recording its weakest pace of output growth since June 2013, while civil engineering activity growth was at its slowest for six months and was the worst performing subcategory.
Commercial construction activity replaced housing as the best performing sector on the back of positive economic conditions that boosted new projects, but the latest growth was less marked than October's eight-month high.
Construction companies, while generally positive, did suggest that more cautious spending patterns among clients had weighed on new order inflows.
Tim Moore, senior economist at Markit and author of the Markit/CIPS Construction PMI, said: "The UK construction recovery is down but not out, according to November's survey data."
"Overall the latest results suggest that construction companies have become a little more cautious towards year-end, especially in terms of job hiring. However, a healthy flow of new tenders from public and private sector clients is expected to provide a tailwind to growth heading into 2016."
The survey also showed new business and employment all rose at slower rates than in the previous month, while jobs growth was at its slowest since September 2013.
David Noble, group chief executive officer at the Chartered Institute of Procurement & Supply, said: "Suppliers continued to struggle this month, citing shortages in key materials, supply chain capacity and skilled capability as the causes.
But there is a question mark over the coming months as the housing sector, normally the star performer, may drag back on recovery along with the lack of availability of skilled staff.
Many firms were forced to use more expensive contractors and, further combined with the hoped-for continued job growth failing to materialise, this may leave commentators wondering what's next."