ONS can't say to what extent the downturn in March was caused by the 'Beast from the East'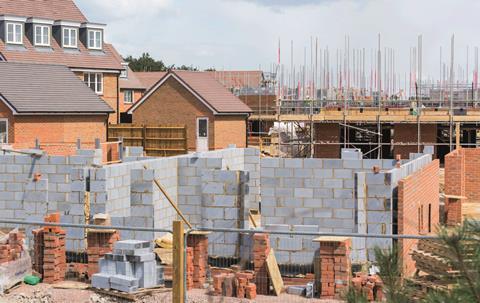 Government statisticians have stepped back from blaming the 'Beast from the East' for the latest data showing March's construction output taking a dive.
New figures from the Office for National Statistics (ONS) showed construction output continued its recent decline in the three-month on three-month series, falling by 2.7% in March 2018, the biggest fall seen in this series for nearly six years.
The decrease, the largest since August 2012, was driven by falls in both repair and maintenance, and new work, which fell 2.8% and 2.6% respectively. And despite several months of consistently strong growth, private housing construction also slowed in March 2018, down in the three-month on three-month series by 1.6%.
Month-on-month construction output fell by 2.3% in March 2018.
The ONS said it had received some anecdotal data from some companies regarding the bad weather earlier this year and while this "could have potentially contributed to the decline in construction output, although it is difficult to quantify the exact impact on the industry".
Mark Robinson, Scape's chief executive, said notwithstanding the weather the construction industry had a lot of catching up to do to meet targets for 2018.
"Over the past decade the UK has benefited from the government's strong and unwavering commitment to infrastructure investment across the country. This momentum must continue as we swim in to more austere waters, and edge closer to our exit from the EU. Taking bold decisions now will benefit local communities in the years ahead."
Some were quicker to point the finger of blame at the 'Beast' for the downturn. Nathan Ellis-Calcott, director of property broker Thistle Finance, said the contraction in private housing construction in March was "almost certainly influenced" by it.
"It may be hard to quantify the impact of weather but sometimes statistics should give way to common sense.
"There is always an ebb and flow to private housing construction and the March ebb was accentuated by the extreme weather."
Blane Perrotton, managing director of property consultancy Naismiths, said the industry had been "hit for six by a toxic combination of weak confidence, softening investor demand and rising input costs.
"For all the fall in demand, access to finance has never been better and order books remain strong outside London.
"Yet at this rate there is likely to be more pain to come, as there is little sign of an end to the limbo which is prompting investors in London and the southeast to sit on their hands."