Construction health and safety site inspections to remain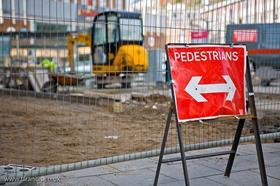 Construction sites will remain subject to site inspections, following a new push by the government to scrap "burdensome" health and safety inspections and over 3,000 regulations.
The government's overhaul of health and safety regulations, announced today, came as part of a new push to cut regulation and red tape.
The Department for Business, Innovation & Skills (BIS) said that from April 2013, the government intended to introduce binding new rules on both the Health & Safety Executive and on local authorities, which will exempt hundreds of thousands of businesses, including shops, pubs and clubs, from "burdensome, regular health & safety inspections".
However, the government said that high risk sectors, such as construction, would continue to face health and safety inspections.
The business department added that it would introduce legislation next month to ensure that businesses would only be held liable for civil damages in health and safety cases if they can be shown to have acted negligently.
"This will end the current situation where businesses can automatically be liable for damages even if they were not actually negligent," the business department said.
Business minister Michael Fallon said: "Today's announcement injects fresh impetus into our drive to cut red tape. We have identified the red tape and now we are going to cut it.
'"We're getting out of the way by bringing common sense back to health and safety. We will now be holding departments' feet to the fire to ensure all unnecessary red tape is cut."