Chiefs reckon other groups more at risk
Construction workers should not be given priority for the covid vaccine over people in other sectors, industry experts have said.
Leaders of two industry trade bodies have told Building that construction workers should not be allowed to jump the queue for jab, despite builders being encouraged to travel to sites for most of the pandemic.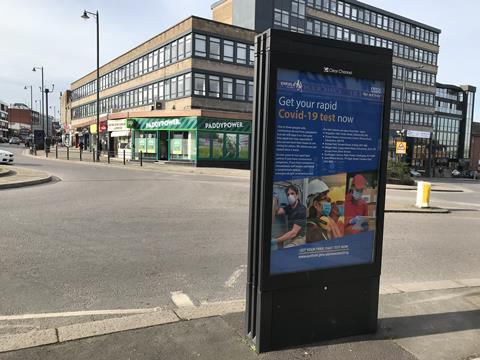 Construction Industry Council chief executive Graham Watts said: "I am not in favour of construction workers being given priority for the vaccine.
"The government's current programme is proceeding at pace and any change to a process that is governed by health and age will inevitably create a hiatus to the current momentum."
Watts, who is also co-chair of the Construction Leadership Council's building safety workstream, said there was no evidence for any enhanced risk for construction workers, who he said appear to be less affected by viral transmission in their workplace than workers in other sectors such as security and transport.
He added: "Do we think that construction workers should have vaccine priority above teachers, for example? I don't think so. The best option is to allow the current programme to run its course until the summer and keep the site operating procedures running."
And Civil Engineering Contractors Association chief executive Alasdair Reisner told Building: "There are employers that are keen to see vaccinations for construction workers and you can understand that but if the government is looking at this from a risk-based approach there are, from the data, higher risk areas which they would want to prioritise first."
The first phase of the vaccine rollout has focused on vaccinating groups most at risk from the virus, including the clinically extremely vulnerable, care home residents and workers, health and social care workers and people aged 50 and above.
The second phase of the programme, which the government aims to complete by the end of July, will expand the rollout to all healthy individuals aged between 16 and 50.
But the Joint Committee on Vaccination and Immunisation (JCVI), which is overseeing the rollout, has said that priority for workers in certain occupations "could form part of a second phase of the programme".
The JCVI said that priority occupations could include first responders, the military, teachers and transport workers but have not so far mentioned construction workers.
Reisner said that even if construction workers were given priority, the speed of the rollout so far meant that "it's not going to make a huge difference in terms of timing in any case".
Asked what the level of demand among CECA members had been for priority, he said the mood had changed once it became apparent the programme "had in essence been such a success in terms of the volume of delivery".
Federation of Master Builders chief executive Brian Berry added: "I am aware that there are ongoing discussions about whether various sectors might be prioritised in the second phase of the roll out for vaccinations and believe it is correct for the Joint Committee on Vaccination and Immunisation to determine this."
At least 15m people have been offered the first dose of the jab, with nearly 18m people vaccinated in total.