Government owned pre-qualification vetting service to be privatised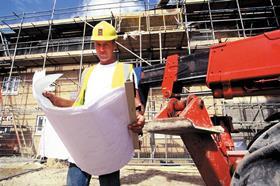 The government has put construction supplier database Constructionline up for sale.
It is seeking expressions of interest from private sector investors in buying the service that was launched in 1998 to help SME construction firms find work more easily.
The service collates information on firms' health and safety records; technical ability and financial performance to ease the burden of completing pre-qualification questionnaires for jobs, a process that hits small and medium sized businesses particularly hard because they often have less capacity to deal with it.
The service, which holds data on 22,000 construction industry suppliers, is currently operated by consultant Capita but owned by the Department for Business, Innovation and Skills (DBIS).
The government said that commercial ownership of Constructionline would allow the service to "grow and achieve its full potential".
A spokesperson for DBIS said now was the time to "enable it [Constructionline] to expand further to meet the needs of a changing industry".
They said: "Gaining access to private capital will enable Constructionline to become even more competitive and branch out into new markets.
"Bids will be welcomed from buyers who plan to grow the services provided by Constructionline."