SME consultant RLF posts strong results, with profit up 74%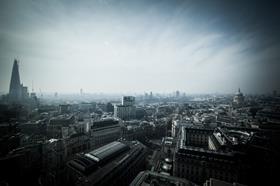 SME consultant Robinson Low Francis (RLF) is targeting doubling its turnover to £20m by 2020, after posting strong results for the year ending 31 March 2013.
In its results, RLF grew pre-tax profit by 74% to £1.3m, up from £770,000 the previous year, while turnover grew 12% to £10.2m, up from £9.1m.
RLF chief executive David Thomson said the firm would aim to achieve its £20m turnover target "organically more or less".
"I don't see major mergers or acquisitions as necessary," he added.
Thomson said RLF's results for the current year to 31 March 2014 were on course to "flatline" as the firm delivers work on low fees agreed during the recession.
But he said he expected a return to "good improvement" in results from next year onwards.
In the year to 31 March 2013 Thomson said its regional offices in Glasgow, Manchester, Birmingham, Stevenage and Brighton "started to see improvement", while the London office "continued to perform well".
Over the period the firm's part-owned project management subsidiary 3PM was "profitable" and turned over £1m in its first full year of trading.
Trading in RLF's Malta subsidiary was "stable" over the period, while its international division – which previously worked predominantly in Libya before the fall of Gaddafi's government – continued to await an end to unrest in the country.
Thomson said RLF's international division will now move its focus away from Libya to other "individual projects" in "several countries" with existing clients.