Bidders on UK SBS framework consider legal action to recoup their costs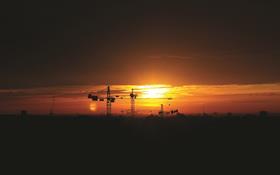 Consultants that bid for the scrapped £750m government framework have said they are exasperated" that the competition will be run again and are considering legal action to recoup their costs.
Earlier today public sector procurement service UK SBS has announced it will cancel the long-delayed £750m consultants framework just weeks after Turner & Townsend (T&T) agreed to halt its legal challenge against it.
The troubled Project Management and Full Design Team Services framework had originally been due to go live in June 2013 but has been dogged by delays and was eventually awarded in June this year.
However, shortly after the winners of the framework were announced Turner & Townsend (T&T) launched a legal challenging alleging that "price manipulation" had taken place by some of the bidders.
The case was "stayed" last month but today UK SBS said that following consultation with the Crown Commercial Service, part of the Cabinet Office, it had decided that the "appropriate course" of action was to "not proceed" with the framework.
Speaking to Building Ann Bentley, chair of consultant Rider Levett Bucknall, which missed out on a place on the framework said the decision to scrap it was "the right decision" but that she "felt sore" about the whole process.
She added: "The bidding costs are an enormous amount of money for the sector to write off.
"Some of this [procurement] was just poor, really poor. Someone ought to be held accountable for that. Someone needs to give an explanation and say that they are really sorry.
"The whole construction sector invested around £5m into this to no effect."
She said RLB's bid costs were around £100,000 and that the firm would consider taking action to recoup some of that cost. However, she added that doing so would tie up further resources.
Another consultant that missed out on the framework, who wanted to remain anonymous, told Building: "I can't believe it. What an unbelievable waste of money."
One of the consultants that won a place on the framework, who did not wish to be named, said they were "exasperated" that the competition would have to be run again.
They added that they were "not optimistic" that there would be progress before the general election in May 2015 and they didn't expect any awards of the framework until this time next year.
In its statement announcing that the framework had been scrapped this morning UK SBS said: "We recognise the significant time and effort put in by all suppliers participating in the competition for PMFDTS.
"We believe that this decision provides the best way forward for ensuring that we are able to obtain the very best value for customers and taxpayers."
It said the decision was taken, in part, because the Crown Commercial Service had decided to establish a "Buildings" category that would "offer a centralised commercial and procurement service for public sector construction projects".
It said feedback from suppliers on the "design of the agreement" was also a factor.