Mace, Currie & Brown and Aecom among firms to land work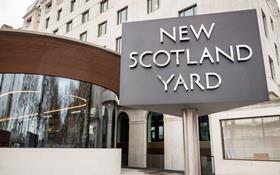 The Metropolitan Police has handed consultants spots on its £50m construction professional services framework.
The framework, which has been divided into six lots, is set to help with the completion and delivery of both new build and refurbishment construction schemes.
Atkins, Aecom, Currie & Brown and Kier Business Services all claimed spots on two lots, while Mace and Lendlease both scored slots on the lot which covers project management of design and build schemes.
The value of the schemes that will be procured using the framework is likely to range from £150,000 to £20m-plus, according to the contract award notice, which has been published on the Official Journal.
All police forces in England and Wales, as well as the London Ambulance Service, City of London Corporation, National Crime Agency and Financial Conduct Authority will also have access to the framework.
Met Police's £50m construction professional services framework
Lot 1: Project design services requiring full design for projects of value up to £2m
Atkins
Gleeds Management Services
Kier Business Services
Baily Garner
Lot 2: Project design services requiring full design for projects of value above £2m
Atkins
Aecom
Bailey Garner
Hamilton Architects
Kier Business Services
WYG Management Services
Lot 3: Project management services requiring a "design and build" service for projects of any value
Mace
Mott MacDonald
Lendlease Construction
Aecom
Lot 4: Cost management services
Lot 5: Programme management services
Lot 6: Building control services
Butler and Young Approved Inspectors