Projects for more than 2,000 homes to be included in deal
Consultants have been put on notice for a £75m framework for London housing association Notting Hill Genesis as it gears up to build 7,000 homes over the next five years.
Architects, engineers and cost consultants are poised to send in expressions of interest for the framework, with a contract notice due to be published on 23 August.
The organisation, a member of the G15 group of London housing associations and one of the biggest housing providers in the country, currently manages more than 66,000 homes across London and the South-east.
It said the new framework will be used to procure services on projects ranging from 50-home schemes to more than 2,000 homes.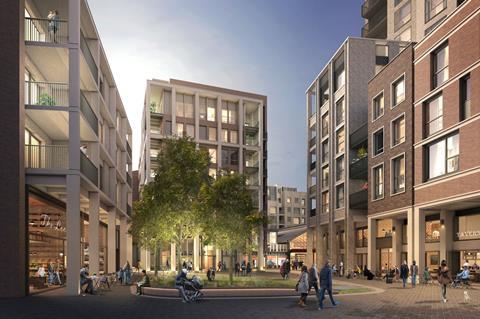 Project managers, valuers, clerks of works and employers agents are also included in the framework's 14 lots.
No duration for the framework has been set, but it will be launched in June 2022 to replace an existing framework which runs out next year.
In May, Notting Hill Genesis launched a £17.5m fire safety framework in anticipation of sweeping regulatory changes.
The same month, the organisation was given the green light for an 800-home regeneration scheme in Woolwich.
The £400m project, drawn up as part of a joint venture with St Modwen, subject of a £1.3bn takeover bid from US private equity froim Blackstone, will see a 2.3 hectare council-owned site including a grade II-listed covered market transformed into a series of residential blocks of up to 23 storeys in height.