Top 150 Consultants survey shows biggest firms growing by 12% but many pessimistic for year ahead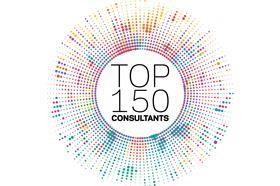 The number of consultants who say they are worried about business prospects for the coming year is at its highest level since 2012, Building's Top 150 consultants survey has revealed.
For the first time since the year of the London Olympics, more firms said they felt pessimistic (25%) than optimistic (19%) about the upcoming 12 months.
The ongoing Brexit impasse, worries about a stalling economy and concerns over the UK's pipeline of infrastructure work, with delays to HS2 increasing fears about other big-ticket schemes, have all combined to knock firms' confidence.
September's Construction Purchasing Managers' Index showed business confidence was at its lowest level since the global financial crisis and construction output falling.
Gleeds chairman Richard Steer admitted: "It's going to be a very challenging year ahead. The current figures on the construction industry are as bad as they were in 2008/09."
And Patricia Moore, UK boss of Turner & Townsend, said the UK uncertainty is combining with global economic woes. "The bigger play is the worldwide economy, with all the talk of trade wars. It's the combination of this with UK instability which is sapping confidence."
The chairman of architect Stride Treglown, David Hunter, added: "When it comes to projects getting to planning and construction stages, they're just not going at the speed they should. We're constantly having to push start dates further back."
But the survey also revealed that the turnover of the industry's biggest firms grew by 12% with the number of people they employ rising by 3.5% to around 75,000.
The biggest consultant remains Mott MacDonald which grew UK staff by just under 130 to more than 7,200 on the back of a 15% jump in UK fee income to £766m. The top five was rounded out by Aecom, Arup, T&T and Jacobs.
On average, the top 10 firms had chartered growth staff of just 1% but boosted their UK fee income by close to 14% over the period.
But the rise in staff numbers that was seen across the Top 150 firms last year is expected to slow down in the coming 12 months.
T&T's Moore said: "We're not laying people off. It's about being prudent in hiring and not making uncontrolled decisions to hire."
Building's survey also revealed that Mott MacDonald occupied the top spot as the UK's biggest project manager and engineer. Foster + Partners remains the country's biggest architect followed by BDP and AHMM.