Delivery body for UK's biggest ever restoration project gives firms until next month to take part in market engagement exercise
A contract notice for the restoration and renewal of the parliamentary estate will be published next June, the body in charge of the project has announced.
The project to restore the dilapidated Palace of Westminster is the biggest heritage restoration scheme ever seen in the UK, with public accounts committee chair Meg Hillier estimating earlier this year that it would cost "at least" £12bn.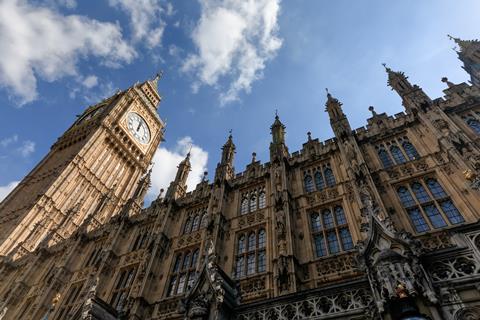 The notice will be used to procure a range of 'client partners' for the Restoration and Renewal Delivery Authority Ltd, the company set up to oversee the works.
Roles expected to be procured for the job include architecture, construction management, cost control and fire safety surveillance.
In a prior information notice published yesterday, the Delivery Authority said it was launching a preliminary market engagement on its proposed procurement approach for the massive project ahead of the contract notice.
Firms have until 9 August to take part in the consultation.
It follows a consultation launched last month for members of the public to give their views on how the restoration project can make the palace greener and more welcoming, and how its heritage should be celebrated.
A detailed and costed restoration and renewal plan, which will for the first time set out a true sense of costs and timescales, will be considered by Parliament in 2023.