Exclusive: Bam Construct has won the prestigious job to build 'wonder material' research hub in Manchester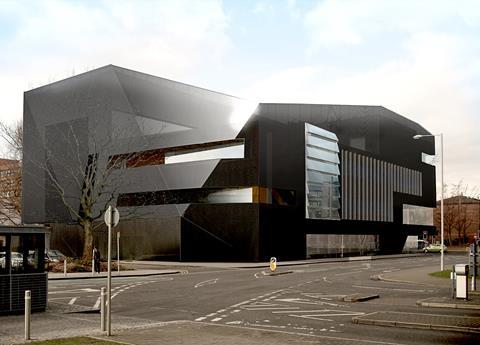 Bam Construct has won the job to build Manchester university's high profile £61m research institute into the 'wonder material' graphene, Building can reveal.
The University of Manchester confirmed it had picked Bam for the £30m main construction contract, with the firm beating five rivals for the job.
As Building revealed in January, six firm had been shortlisted for the job, with Bam edging out rivals Lend Lease, Laing O'Rourke, Morgan Sindall, Vinci, and M&W Group.
Bam's win follows its appointment to other high-profile jobs in Manchester, including the Co-op's HQ and Manchester City's new training centre.
The National Graphene Institute, designed by architect Jestico + Whiles, will be dedicated to finding commercial uses for graphene, which was discovered by Manchester's Nobel prize winning scientists Professors Andre Geim and Kostya Novoselov.
The material is 200 times stronger than steel and just one atom thick - making it the strongest, thinnest and most conductive material ever measured.
As Building revealed last year, EC Harris was appointed lead consultant on the research hub, with CH2M Hill working as lab specialist and services engineer and Ramboll as civil and structural engineer.
The 7,600 square metre institute will feature a 1,500 square metre research lab for graphene scientists to collaborate with their colleagues from industry and other UK universities.
Work is set to start on site later this year and is expected to be completed in early 2015.