Fresh wave of invoice fraud hit contractor Speller Metcalfe after bogus letters sent to clients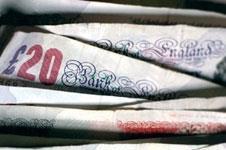 Contractor Speller Metcalfe has warned of a wave of fraudulent attacks on construction firms after bogus invoices were sent by con-men to two of the firm's clients to trick them into paying funds into false bank accounts.
The company has warned other contractors to be vigilant of fake letters pertaining to be from the firm after the first fraudulent attack was only caught out when the contractor chased a client for late payment and was told the funds would be paid "into a new account".
In a statement Speller Metcalfe said: "just this week two of our housing association clients being told to amend our bank details. We felt as such an important issue we needed to send out an individual email to highlight the problem.
"Some of these letters are becoming more sophisticated, using company logos and project names and can seem convincing."
Creditor fraud – also known as mandate fraud – is when individuals contact companies claiming to be a contractor, member of the supply chain or client advising that their bank account details have changed.
Payments can then be made into the 'new' account, leaving either or both the real contractor and client incurring financial loss which is difficult to recover. Amounts can be significant – into the hundreds of thousands of pounds and sometimes more.
In a warning to other contractors Speller Metcalf said: "The first letter we received was sent to our Cheltenham client, which pre-dated the second incident by a few months. It was not without errors but was passable insofar as our client had changed the bank details to those of the fraudulent request and was about to pay out.
"It was only when we chased payment and the client confirmed they would send payment to the new bank details that the fraud was identified."
A second letter was sent to one of Speller Metcalfe's Birmingham-based clients attached to an email. According to the firm it read as an almost perfect counterfeit of correspondence from the company and included a fake letterhead
Metcalfe added: "Luckily for us, a sharp-minded Purchase Ledger Clerk working for the client flagged up an error in the address on the letter with the Finance Director – just before the exchange of a significant sum.
"The Director then called our accounts team and confirmed our existing details; no money was lost and the incident is now being investigated by the police."