Deal for Annexe building worth up to £45m
The first major building contract at the new Museum of London site is expected to be advertised early next year with contractors set to attend an open day next month.
Called the Annexe Building, the mixed-use scheme has a £35m to £45m price tag and has been designed by Stanton Williams, one of the team behind the Museum of London at Smithfield Market.
Office space will be built at the Red House which will have an extra two storeys added to it while other work will also centre on the Fish Market and Engine Room.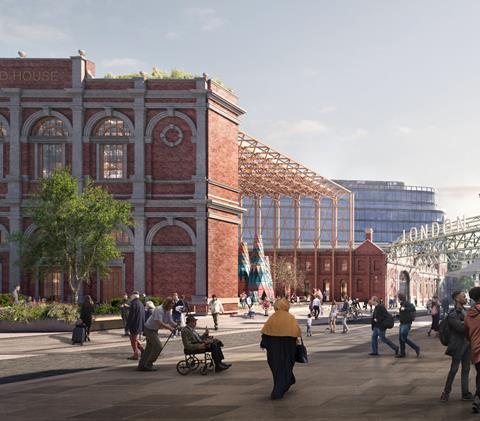 Project manager Buro Four wants interested firms to get in touch by the end of the month ahead of an informal site visit on either 4 or 5 October. The scheme will run to just under 6,000 sq m.
Enabling works is being carried out by McLaughlin & Harvey with the main contract due to be formally advertised in the first quarter of next year. Client on the scheme is the City of London Corporation.
The building has many key interfaces, including being situated above and adjacent to the live Thameslink tunnels which runs through the basement space and adjacent to the Museum of London development, which is also occupying the basement space.
Others working on the wider Museum of London area include Keltbray which is carrying out enabling, structural and demolition work and restoration specialist Paye while Dyer & Butler is working on a road strengthening contract.