Joint venture between Amec, Jacobs and Balfour Beatty wins job to build new nuclear waste processing plant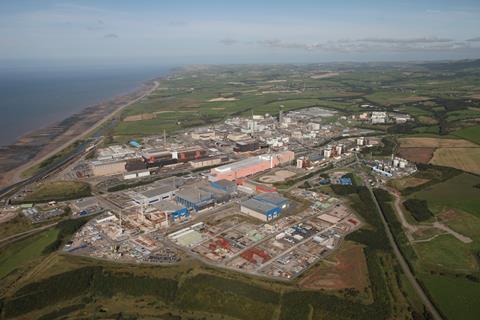 A joint venture between Balfour Beatty, Amec and Jacobs has been appointed to a built a £336m job to build a nuclear waste processing plant at the Sellafield nuclear site.
The joint venture has been appointed as sole contractor on a four-year framework to build the new Box Encapsulation Plant, which will receive, segregate and encapsulate hazardous waste already stored on the Sellafield site.
The job is worth between £240 and £336m over the four years.
The processing plant is part of Sellafield's wider programme to prepare hazardous nuclear waste for storage and disposal.
It will also process waste recovered from other facilities on the Sellafield site once they are decommissioned.
The joint venture will be responsible for the complete life cycle of the scheme from design, engineering, procurement, installation and construction management through to commissioning and handover.
Work is scheduled to start in the fourth quarter of 2014.
The appointment of the joint venture follows a troubled history for the Box Encapsulation Plant project, also known as the Big Box.
A joint venture between Jacobs, Atkins and Carillion was appointed to work on the project in 1997, but it was halted in 2002 - after some of the facilities had already been partially built - due to a high level of technical uncertainty in the project.
In 2010, a joint venture between Babcock and Balfour Beatty entered early contractor engagement with Sellafield on the project. But the scheme was later changed and a new procurement process was run last year.
However, Sellafield said an "insufficient" number of firms were successful at the pre-qualification questionnaire stage of the tender process and it could not ensure there was genuine competition.
Sellafield then relaunched procurement for the project earlier this year.