Bam Nuttall and Spanish firm Ferrovial to work on £2.5bn Chilterns deals
The Kier team behind nearly £2.5bn of civil engineering work on the central section of HS2 is close to announcing that Bam Nuttall and Spanish contractor Ferrovial have been drafted on to the project.
Kier has already worked with the pair on the Crossrail scheme in London with the team, known as BFK, building two tunnels between Royal Oak and Farringdon as well as station tunnel caverns at Bond Street, Tottenham Court Road and Farringdon.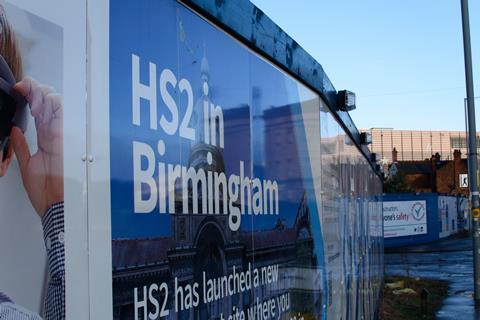 Kier and French contractor Eiffage were appointed to the two HS2 contracts, known as C2 and C3, in summer 2017 along with then joint venture partner Carillion.
But Carillion went bust the following January, leaving the pair as the remaining contractors.
One source said: "I think it's about spreading the risk and cost. At the moment they are jointly liable and that would be down to one if someone else dropped out."
Under public procurement rules, HS2 is obliged to say if there are any changes to its deals with main contractors.
In the notice, the railway said: "This amendment is required due to the insolvency of previous joint venture partner Carillion Construction Ltd. Contracting authorities may exercise this modification without a call for competition where the economic operator is bankrupt or is the subject of insolvency or winding-up proceedings.
"If such new partners cannot be added, HS2 would incur disproportionate substantial additional duplicative procurement costs, import additional schedule/programme risk and would not be able to meet its overall value for money obligations. Further, prejudice would be suffered by the two surviving joint venture partners, Eiffage and Kier."
Kier declined to comment.
Nuttall and Ferrovial were awarded a £300m enabling works package for the central section of the line in 2016, along with Morgan Sindall, but the pair missed out on the prized stations packages at Euston and Old Oak Common in London.
HS2 is expected to start signing the main civils packages towards the end of this month ahead of work beginning in earnest next month.