Scheme will be built at site near Colchester
Contractors are targeting a £12m deal to build two shooting ranges in Essex for the Ministry of Defence.
The job, at the MoD's training ground at Fingringhoe Ranges near Colchester, will also include removing explosives.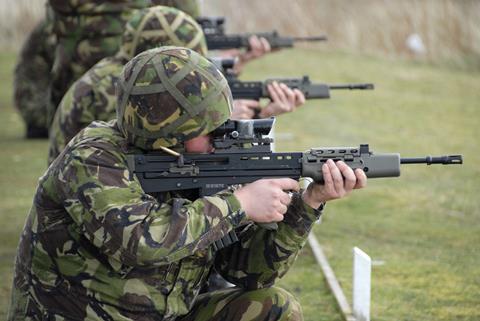 The winning firm will build a pair of 12-lane, 600m long electronic firing ranges.
The contract also includes demolishing existing shooting range buildings and building two new range control buildings, a troop shelter, along with earthworks, M&E and utility works.
Originally tendered in 2018, the scheme has been put back out to tender with an expanded scope, which includes the removal of explosives.
It is understood that the new firing range will be for rifles and other traditional guns, with the explosives being unexploded shells from past exercises at the site.
The contract will also require archaeological and ecological surveys to be taken at the training ground, which is considered a Site of Special Scientific Interest due to its abundance of rare plant and animal species.
Contract award for the two-year deal is due to start on 14 September.