Consultant makes a series of new hires as it looks to expand its capabilities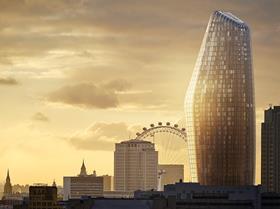 Consultant Core Five have made a trio of new hires as it looks to strengthen and expand its offering, bringing on board James Woodrough, Dan Bentley and Mark Russell as partners.
The firm has brought in Woodrough as part of its plans to provide a sports and leisure cost management capability aligned to the company's existing cultural and arts offering.
Previously Woodrough spent 27 years combined at Aecom and Davis Langdon, where he led the European and Middle East Sports and Leisure cost management offering, working with the likes of the Silverstone Circuit and the Supreme Committee for the 2022 FIFA World Cup, Qatar.
He is joined by fellow Aecom and Davis Langdon Mark Russell. The former Aecom director has worked within various sectors of the construction industry, including healthcare and residential and with clients ranging from NHS Trusts to Native Land.
Dan Bentley joins from Gardiner & Theobald where he was a partner in the company's cost management team working with developer Argent on its King's Cross scheme for over five years.
Bentley also has experience of the sports, leisure and fit-out markets working with clients such as Mercedes-Benz Retail, Barclays and HSBC.
Founding partner Gerard Cook said: "We are absolutely delighted to welcome James, Dan and Mark to Core Five. As proven market leaders in their respective markets, they further reinforce the strength and depth of cross sector capability for our clients."