Davis Langdon's former head of private residential among those to join cost consultant Core Five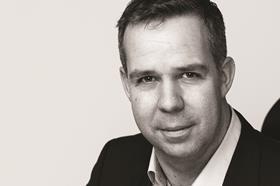 Cost consultant Core Five has poached a further three directors from Davis Langdon, now rebranded as Aecom.
Core Five - which was founded by five former Davis Langdon directors in May 2012 - has recruited Davis Langdon's former head of private residential Joseph Blythe and Gavin Travica, who was a director in Davis Langdon's corporate real estate team.
Core Five also confirmed it recruited Alan Wall from Davis Langdon - who led the mechanical, electrical and engineering services cost consultancy team on London's Shard skyscraper - in August.
Aecom formally ended the Davis Langdon brand this month, after it took over the firm in 2010.
Core Five - founded by Gerard Cook (pictured), James Clark, Barry Hayden, Chris Amesbury and Stephen Pickersgill - turned over £850,000 in its first year and is targeting £1.5m-2m turnover in year two.
Cook said: "We are delighted to welcome Joseph, Gavin and Alan to our growing team. As proven market leaders in their respective sectors, they further reinforce the strength of offer to our clients. They will also add to our strong track record and experience base in the prime residential, corporate fit-out and commercial markets."
An Aecom spokesperson thanked the trio "for their years of hard work."
Aecom also announced in July David Thornley returned to London from the Middle East to head up AECOM's corporate solutions team. He was previously Davis Langdon's commercial lead for the Middle East.
Aecom contract win
Aecom has won a four-year contract to produce construction price and cost indicies (PCI) for the UK government. The first set of PCIs was published last month and showed construction prices in the second quarter of this year were up 0.8% on the previous quarter and up 2.9% on the previous year.It also predicted cost and price increases. Aecom's consulting group was awarded the contract by the Department for Business, Innovation and Skills.