Firm will fully exit the scheme by 29 September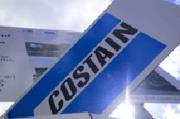 Costain has agreed terms to exit its troubled waste PFI contract in Manchester.
The firm said it was to "fully demobilise" all of its remaining activities relating to the project by the end of September.
The financial impact of the settlement is in line with provisions already taken for the project, Costain added.
Costain won a £400m contract to design and build 43 facilities across 27 sites as part of Greater Manchester Waste Authority's £3.8bn waste management project a decade ago, but has been mired in carrying out snagging work and has suffered a series of losses.
Costain, which is subcontracted by operator Viridor Laing on the scheme, said the settlement would also see the operator transferred into authority ownership.
Viridor Laing is a partnership between Viridor, part of the stock exchange listed Pennon Group, and developer John Laing, which bagged the contract to roll out Greater Manchester's waste management overhaul in 2009.
Despite this problem contract Costain yesterday reported a 39% jump in pre-tax profit for the first half of 2017 to £15.7m, up from £11.3m for the same period last year. Revenue also increased by 10.5% to £874.5m, up from £791.4m.
The firm added in its latest financial results that it planned to cease its involvement in a £350m marine and tunnelling works contract at Hinkley Point C nuclear power station once existing obligations, worth around £20m, were completed by the end of December.
Costain said it had been unable to reach an agreement with the nuclear power station's developer EDF for the final terms and conditions to complete the works on the £40m early contractor involvement phase. Balfour Beatty is to take over to complete the major tunnelling project at the site.