Costs on £113m National Grid contract had doubled
Costain has cleared out another problem contract after the firm earlier this year warned that costs on a scheme for National Grid in eastern England had doubled.
The firm won the £113m deal in November 2016 to upgrade compressor stations in Peterborough and Huntingdon.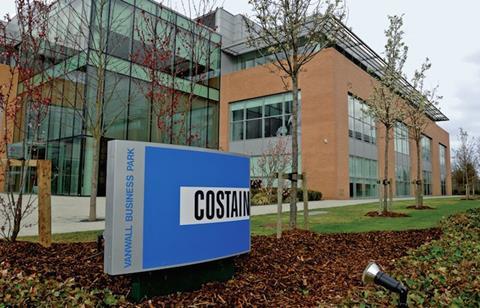 At the time, then chief executive Andrew Wyllie hailed the move as "another example of Costain's strategy in action".
He said: "From design and delivery to programme management, we are providing a full range of engineering solutions to National Grid."
But announcing its 2019 results in March this year, the firm said the job had turned sour and warned: "Costs on the project have doubled due to additional scope and at this stage only a limited proportion of the associated £90m reforecast outturn cost has been formally agreed."
It added: "Our contract has experienced significant change and additional scope which has impacted on the forecast target cost and schedule for the completion of the works, expected in 2021."
This morning the firm said it and National Grid had "mutually agreed" to leave the contract "and release Costain from its contractual obligations to complete the works".
Costain said it had agreed to complete some work after the termination deal, signed last Friday, while "commercial matters [will] be resolved through a continuing commercial resolution process". It said that demobilisation from the sites will be completed by the end of August.
Last week, Costain and its joint venture partner on Crossrail's problem Bond Street project left the scheme after agreeing a deal with the client. The Costain Skanska team was originally supposed to have completed the station three years ago.
Costain is due to unveil its half year results on 19 August.