Helen Willis joins from banknote maker De La Rue
Costain has appointed the chief financial officer of the manufacturer of the country's banknotes as its new finance chief.
Helen Willis joins the firm on Monday from De La Rue and will take over from Tony Bickerstaff who formally leaves a week later.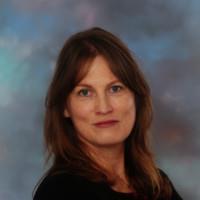 Willis (pictured), who will join the Costain board, was at De La Rue, which also makes driving licences and bank cheques, for three years after joining from electronic components distributor Premier Farnell.
Bickerstaff is stepping down after 14 years in the role.
He joined in June 2006 from Taylor Woodrow, having spent 24 years at that business where he was the firm's finance director and before that in charge of its PFI operations.