Deal is to replace gas pipeline in Humber Estuary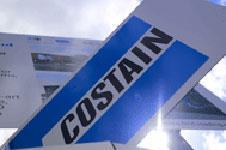 Costain has won a scheme to build a new gas pipeline across the Humber Estuary for National Grid.
Enabling work on the job is set to begin this month ahead of the project being given the green light by the Planning Inspectorate this September.
The current pipeline, which runs between Paull, on the north bank of the Humber, and Goxhill, on the south bank, needs to be replaced after tidal patterns have eroded covering the existing pipeline.
Its replacement will run 5km and connect with Easington in East Yorkshire where it will link up with the national network.
Costain power sector director Nigel Curry said: "We are delighted to have secured the contract to Programme Manage the delivery of this strategically important and complex project for National Grid."
No contract value has been given for the work.