Problem jobs send firm nosediving further into the red
Problem jobs sent pre-tax losses at Costain close to £100m last year, the firm announced this morning.
The contractor had already flagged woes on the A465 Heads of the Valleys road scheme in south Wales as well as a job for National Grid, a £113m deal it signed in 2016 to upgrade compressor stations in Peterborough and Huntingdon.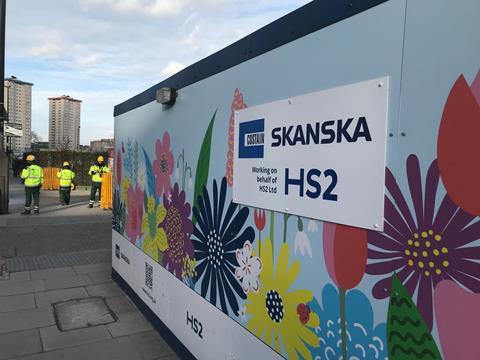 It said charges from these two schemes had hit it for £94.7m while it was also hit with a £5m cost on a highways maintenance contract called ASF South which it finished for Highways England five years ago.
The problems meant pre-tax losses widened from £6.6m to £96.1m on turnover down from £1.2bn to £978m.
The firm said it had learnt lessons from the problems and added: "We have strengthened the senior leadership team, introduced greater accountability from top to bottom, improved our governance and controls and completed a root and branch exercise to identify and manage potential contract risk."
Costain said the cost of dealing with covid hit it for £9.2m while it added that it had received £2m in money from the government's Coronavirus Job Retention Scheme after furloughing around 300 staff at the peak of the pandemic last year. The firm said it had also deferred £10m of VAT payments because of the pandemic.
It added the cost of renegotiating its bank facilities had hit it for £1.2m while it made a £1.4m profit on the sale of non-core assets in Zimbabwe and Spain.
Costain ended the year with net cash of £102.9m after completing a rights issue in June which saw Dubai-based contractor ASGC become its largest shareholder with a 15% stake. Average month-end net cash improved to £73.8m from £41.2m.