Tony Bickerstaff goes next month
Costain's chief financial officer Tony Bickerstaff is stepping down next month after 14 years in the role.
He joined in June 2006 from Taylor Woodrow, having spent 24 years at that business where he was the firm's finance director and before that in charge of its PFI operations.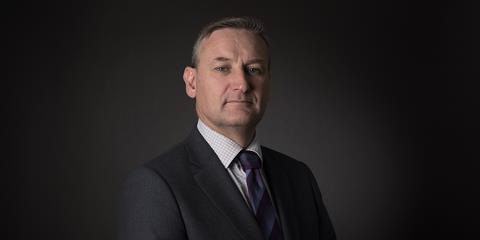 Bickerstaff (pictured) was recruited by former Costain chief executive Andrew Wyllie, who spent 21 years at Taywood before joining Costain in early 2006. Wyllie stepped down from Costain last May and was replaced by Alex Vaughan.
Costain said a search for Bickerstaff's replacement had begun with the 56-year-old due to leave by 30 November.