Two councils that back nuclear waste storage ask prime minister for a meeting to discuss options after Cumbria county council vetoed plan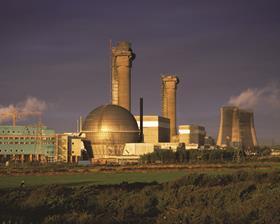 Two local councils in West Cumbria have written to the prime minister asking for a meeting to discuss options to proceed with plans to host a nuclear waste storage site in Cumbria, in a bid to circumvent a decision by the county council to scrap the plans.
The move comes after Cumbria County Council voted against taking forward plans for a long-term nuclear waste storage facility in the county last week.
The vote was a major blow to the government's nuclear new build programme, as it left the UK without a site under consideration for the storage of nuclear waste from its proposed new generation of nuclear power plants.
Cumbria – along with its district councils Allerdale and Copeland – had been the only local authorities considering hosting a nuclear waste site under a government competition.
But Cumbria council's cabinet voted 7-3 against further investigation necessary to establish a suitable site in the county.
However, following the decision, the leaders of Allerdale and Copeland councils wrote to David Cameron and energy secretary Ed Davey asking for an "urgent meeting to discuss future options".
Both Copeland and Allerdale had voted to proceed with the next stage of the process- called Stage 4 - to identify the site for a nuclear waste storage facility. However, as junior planning authorities their decision was trumped by the county council.
In the letter the leaders said: "As leaders of the two West Cumbrian authorities who yesterday took the brave decision to enter into Stage 4 of the Managing Radioactive Waste Safely process we would like to request an urgent meeting with yourself to discuss future processes to resolve the issue of long term disposal of higher activity nuclear waste.
"We have had a very clear and evidenced mandate from the communities we represent that entering Stage 4 was the right thing to do, the fact Cumbria County Council never heeded the majority of West Cumbrians' views and voted No, does not resolve the question over what do we do with the nuclear waste in the long term.
"For over 50 years we have hosted nuclear waste so the skills and knowledge lies within our communities and we suggest the Country cannot afford for the opportunity to at least consider options to pass us by.
"Therefore can we again reiterate the need for an urgent meeting to further discuss future options."