Government promises further measures if work is not carried out
Local authorities are taking or have taken enforcement action against the owners of at least 30 buildings with ACM cladding, the government has revealed.
The action is being taken against those companies which do not have a plan for remediating the dangerous cladding, having been ordered to do so following the 2017 Grenfell fire which killed 72 people.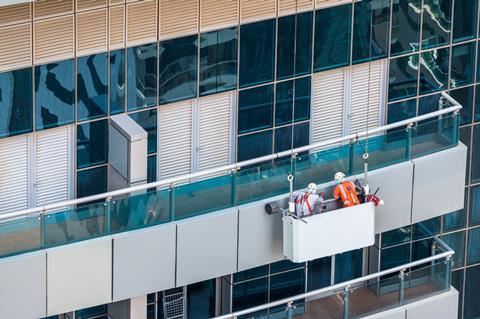 In eight out of 30 cases where enforcement action has been taken, local authorities have been assisted by the Joint Inspection Team, a government-funded body set up to advise local authorities on how to compel building owners to remove the cladding.
The measures are calculated by local authorities on a case-by-case basis, which can include emergency remedial action and emergency prohibition orders.
Fire and rescue services have also been given £10m to assess and inspect all high-rise residential buildings by the end of 2021, MHCLG said.
One of the 30 cases of enforcement action has been taken by a fire and rescue service, fire safety minister Lord Greenhalgh said last week.
A spokesperson for MHCLG said: "Enforcement action has been or is being taken against at least 30 buildings with ACM cladding. In many other cases the threat of action has been effective in triggering building owners to act."
She added: "Where building owners are failing to make acceptable progress, those responsible should expect further action to be taken – including naming and shaming and tougher enforcement action by local authorities and fire and rescue services."
In May, MHCLG named and shamed five building owners who had not yet started tendering for remediation works to remove ACM cladding on their properties.
Of the five firms named, just Adriatic Land 3 and Chaplair remain on MHCLG's published list as of 16 July.
Phase 2 of the Grenfell inquiry into the causes of the blaze started earlier this month after being suspended in the middle of March due to the covid-19 outbreak.