Councils will be able to seek government's approval to launch a New Town Development Corporation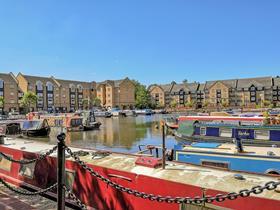 Councils will receive new powers to help them deliver the homes their communities need under proposed regulations which have been published by housing minister Dominic Raab.
Under new rules, councils will be able to seek government's approval to launch a New Town Development Corporation, which will be responsible for delivering new towns and garden communities in their area.
Raab said: "We need to build the homes our communities need and I'm committed to giving councils the tools they need to deliver.
"That's why we're giving councils the option of applying to establish development corporations. These will be locally accountable and must listen to the views of the community to ensure that the right homes are built in the right places."
The new bodies will be responsible for masterplanning and project development, bringing on board private investment, partnering with developers and overseeing the completion of a new town or garden village with each expected to deliver tens of thousands of new homes.
Held accountable by councils, the development corporations will be expected to involve communities in their projects, which includes allowing residents to have their say on how homes are delivered.
Subject to the normal planning requirements, including safeguards that protect the Green Belt, the corporations will be led by teams made up of council representatives, community stakeholders, experts in delivering major projects and other partner organisations involved in the delivery of sites.
This measure is part of the government's wide-ranging programme of planning reform and targeted funding to deliver 300,000 homes a year by the mid-2020s.
Previously, all New Town Development Corporations created by the housing secretary remained accountable to the Ministry of Housing, Communities and Local Government.
Raab will introduce the regulations to parliament, which are subject to further debate by MPs and will come into force later this year once approved.
Industry has welcomed the move with RICS' policy manager saying the proposals could "create a create a more pro-development environment".
Abdul Choudhury said: "The policy, similar to RICS's recommendation in the 2015 Property in Politics campaign, could revitalise the new town idea and create a more pro-development environment.
"This also provides opportunities to turn 'NIMBYs' into 'YIMBYs' by allowing communities to be more proactive in deciding where to place development rather than simply reacting to new developments. Reducing the prospect of objections and appeals, publicly backed schemes could deliver schemes faster and more suited to local needs.
"The new powers are a first step. Delivering a new generation of new towns will require tremendous investment in infrastructure, both hard and soft, alongside strategic planning to ensure new communities fit well both economically and socially within their regional context."