Housebuilder unlikely to float in 2015, amid concerns over weakening global economy and pre-election uncertainty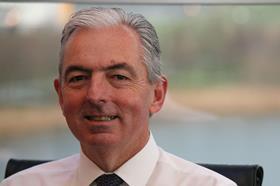 Housebuilder Countryside is not likely to float during 2015, despite City expectations, Building has learned.
The Essex-based firm, which published its annual results for 2014 earlier this week, has been widely touted by analysts for a return to the stock market next year.
However, Building understands that amid the uncertainty surrounding May's upcoming general election, and its potential impact on the economy, the company is unlikely to proceed to an initial public offering (IPO). The decision follows the cancellation of an IPO by Countryside's Scottish rival Miller in October.
It is understood Countryside's position is not linked to the recent cooling of the housing market; however, it is unlikely to reassure markets spooked by tumbling prices in construction shares over the last seven days and weak housing market and construction statistics.
A number of construction stocks were particularly hard hit by concerns over a weakening economy, with Morgan Sindall, Costain, ISG and Carillion all slumping by more than 4% in value in the week prior to Building going to press, far more than the FTSE average.
Meanwhile, the RICS last Thursday reported that November saw the sixth consecutive month of falling house prices, while enquiries by new buyers continued to weaken.
Furthermore, the Office for National Statistics reported last Friday that construction output fell in October by 2.2%, with both new build work and repair and maintenance activity slipping back. Output in October was just 0.7% above the level recorded in the same month in 2013, the lowest year-on-year growth for 18 months.
Simon Rawlinson, head of strategic research at EC Harris, said there were growing concerns over the impact of the outcome of the next election, with concerns that a hung parliament may see a weak government unable to commit to big infrastructure decisions, and potentially an exit from the EU. He added: "2010 to 2015 could look like a golden age of stability and for getting things done."
Despite the weakening data, Countryside's results showed considerable growth for the year to September 2014, with 2,034 completions in the year ending 30 September 2014 – a 44% increase on the 1,409 units delivered over the same period last year.
The results also show that pre-tax profit increased by 152% to £12.6m, up from £5m.
Countryside has never publicly confirmed it intends to float but this week executive chairman Ian Sutcliffe (pictured) said flotation remained one of the company's options. He did not comment on the timing of any future IPO. He said the main focus of the company, which was bought by venture capital firm Oaktree last year, was on continued growth.
Sutcliffe said Countryside was "well on track" to achieving its four-year target to increase the number of units that it builds to 4,000 a year while doubling turnover and profitability.