Work to take place at German car maker's R&D centre
Morris & Company has seen off David Chipperfield Architects to win an international competition for a mixed-use development in Germany.
The younger practice's international studio in Copenhagen was named the winner with its London office and Berlin-based architects Kirchberger & Wiegner Rohde.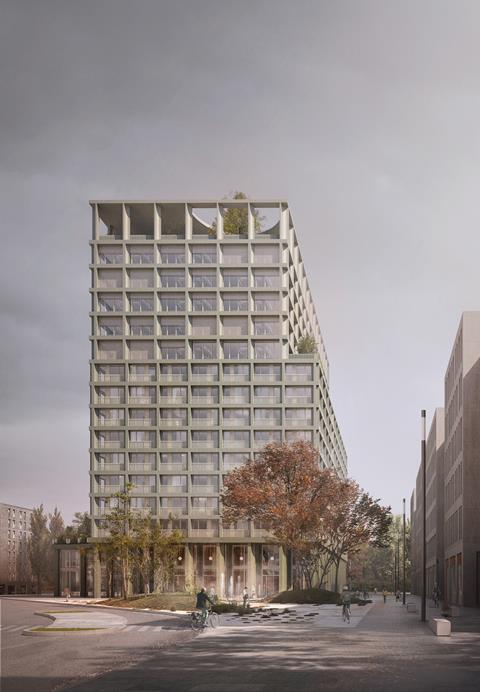 The project is for a 16-storey building comprising retail, hotel and office space at BMW's R&D centre in Munich.
In all, 10 teams were shortlisted with Zurich's Pool and Munich's Allmann Sattler Wappner coming second and third respectively and Chipperfield's Berlin studio receiving a special prize.
The scheme, part of the BMW FIZ Future masterplan, is for German developer HUF4.
The winning concept proposes retail at the base level, which directly flows into the surrounding public realm on Hufelandplatz, a new square in the north of Munich that links the BMW research and development area with the larger cityscape.
The middle section contains a seven-storey hotel with the two top floors of the hotel located just above the neighbouring buildings to maximise light and views from the full-height windows.
The top tier contains more than 10,000sq m of office space with views north to the Bavarian countryside, and south towards the city and the Alps.
Morris & Company is working on several high-profile schemes in London including the Featherstone Building at Old Street, an office development being built by Skanska, and has drawn up one of the first three plots at British Land's huge Canada Water complex.