Booming housing market fuelling demand
The construction industry is facing a shortage of building materials thanks to disruption at ports caused by the covid-19 pandemic and a booming housing sector.
According to the Builders Merchants Federation (BMF), a shortage of products including roofing materials and timber is starting to impact on the industry.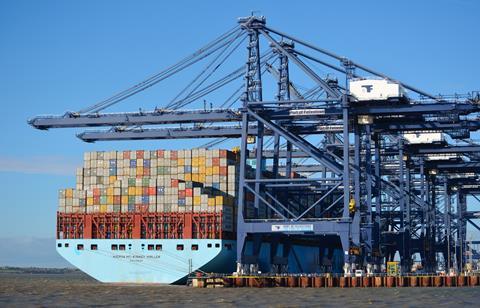 The BMF has received reports of some products being unavailable as far in advance as August, while timber prices are surging by an average of 20%.
John Newcomb, chief executive of the BMF and co-chair of the Construction Leadership Council's Brexit Movement of Building Products and Materials Group, said demand had skyrocketed since the first lockdown last spring.
He said: "In November we saw an average growth of 9% across our membership compared to the same time last year. Looking at December's figures, we are predicting that growth could be double digits and that's unprecedented."
A report in The Times yesterday suggested that Brexit was a factor but Newcomb denied this, saying the issue instead came down to increased demand being exacerbated by disruption to global shipping routes.
He said the situation was being monitored by both the CLC and central government.
Newcomb said: "The Construction Leadership Council has been monitoring product availability throughout the crisis to identify pinch points and to ameliorate their effect by ensuring early communication of potential issues.
"We have also passed information to government to inform their understanding, particularly relating to imported products. The main cause of delays to imports is down to the impact of the worldwide pandemic on the shipping industry.
These concerns were mirrored in data released by the Construction Products Association yesterday, which reported that product manufacturers had reported a second straight quarter of increased sales in the final three months of 2020 despite increased concerns over material and component supply.
The CPA's state of trade survey said 85% of heavy side firms and 50% of light side firms reported that construction products sales rose in the quarter.
But 23% of heavy side firms cited material and component supply as their primary constraint over the next year, marking the highest proportion since the survey began in 2008. Around 16% of light side firms said this was their biggest concern.
Rebecca Larkin, CPA senior economist, said: "At the end of last year, around one-fifth of product manufacturers noted that issues around material and component supply risked constraining activity over the next 12 months.
"This highlights the effect that global supply issues for imported products such as steel and timber, as well as maritime transport logistics, are having on UK manufacturing and construction."