Firm racks up exceptional items bill of more than £8.5m
The cost of dealing with covid and a restructuring bill of more than £1.5m helped send Keltbray slumping into the red last year, its latest report and accounts reveal.
The firm, which recently picked up the first major contract on the scheme to build the new Museum of London at Farringdon, said it racked up exceptional costs of more than £8.5m in the year to October 2020.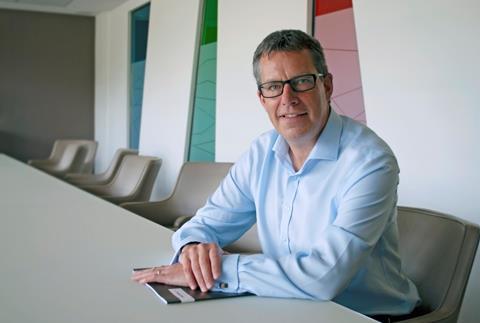 It spent £7.2m on wages to furloughed staff while a further £1.5m was shelled out on redundancy costs.
Keltbray cut 270 jobs during the period which it said would result in an overhead saving of £12m.
It added that it received £6.4m in payments from the government's Coronavirus Job Retention Scheme after the firm furloughed around half its 1,800 staff at peak during the first lockdown.
Turnover also suffered with revenue down from last year's record of £563m to £429m, a fall of close to a quarter after the firm's core built environment business, which operates at commercial sites mainly in and around London, saw a swathe of jobs shut during the first few weeks of last spring's lockdown. Pre-tax profit slumped from a £10.5m profit last time to a loss of £9.4m.
The impact of covid has prompted a rethink at the business with the firm diversifying its business away from its core London office market sector in recent years into areas such as rail and energy and more recently highways work.
Keltbray's experience of road jobs has been limited to enabling works as part of building schemes but it is looking to expand into the highways market using its existing structural and reinforced concrete experience.
The arrival of chief executive Darren James at the beginning of last April from Costain, where he was chief operating officer, has prompted the move which is being spearheaded by another former Costain executive Tim Bowen, who was in charge of the firm's roads business for eight years, before leaving four years ago.
Speaking about the latest results, James (pictured) said: "I am pleased to report that as a result of our strategic diversification, Keltbray finished the year in a strong cash position and is making good progress in strategy execution. Our long-term aim is to become a more sustainably profitable specialist engineering business by investing in our talented workforce, innovative engineering technologies and core self-delivery capabilities."
Earlier this year, Keltbray won its first major highways contract since announcing it was targeting work in the roads sector last year, signed a £14.1m deal for 14 bridge structures on an upgrade planned for the A30 in Cornwall.
In its accounts, Keltbray said it had a positive cash position of £25m with a forward order book of £224m.