Materials firm expects return to profit in second half of this year
Materials firm SIG said it expects to return to profit in the second half of this year after the firm saw pre-tax losses widen last year to more than £200m.
The firm, which last summer shored up its finances with a £165m equity raise which included £60m from New York private equity firm Clayton, Dubilier & Rice, crashed to a £202.3m loss from a £113m loss in 2019. It said the debt refinancing agreed last July had cost £7.4m.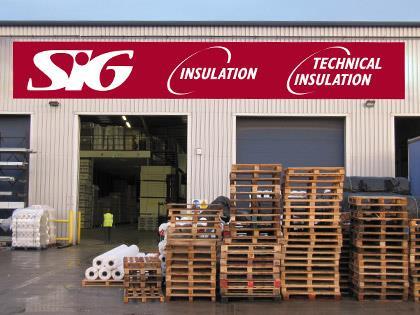 Revenue was down 13% to £1.9bn as the firm said sales had been hit by the impact of covid-19.
The firm claimed £11m from the government's Coronavirus Job Retention Scheme after furloughing more than 2,000 staff. It added that it had deferred £25m such tax as tax payments to later dates in 2020 and into this year.
But it said group like-for-like sales in the final three months of the year had grown 4% and the firm added: "Continued uncertainty remains regarding covid-19, as well as rising input prices and early signs of some potential materials shortages. However, providing there is no further material disruption to either our business or end markets as a result of the pandemic, the Board expects the near-term benefits of the actions taken in 2020 to deliver organic revenue growth in 2021, including market share gains."
Restructuring costs, which included redundancy payments as part of its Return to Growth strategy, were £6.7m last year on top of the £27m it shelled out in 2019.