Work could grind to a halt on some major construction sites around the country after HTC crane drivers vote for industrial action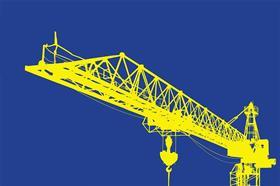 Crane operators at a leading tower crane hirer HTC have voted for strike action in a dispute over pay that could see work halted on major building sites around the country.
The union Ucatt said this week that more than 180 HTC crane drivers voted 94% in favour of strike action and 94.6% in favour of industrial action short of strike action.
The union said it was now in consultation with its activists at the company and the exact dates and nature of the industrial action with an announcement expected by the end of this week.
It is understood that all sites where there are HTC Ucatt members employed could be effected by the action, with the union saying these include Land Securities' Nova Victoria scheme, where Mace is the main contractor; Network Rail's London Bridge station redevelopment; Lend Lease's massive Elephant & Castle scheme; as well as the Atomic Weapons Establishment at Aldermarston.
The union said the action could impact on a number of major contractors including Kier, Lend Lease, Bam, Costain, Mace and Vinci.
Steve Murphy, Ucatt general secretary, said: "This result is so emphatic that there is no doubt that within days key construction sites will grind to a halt."
Murphy added: "HTC needs to understand that crane drivers believe that they deserve a decent pay rise and are prepared to fight to win one. The only people who can prevent construction chaos is HTC."
Ucatt said that since 2008 crane drivers at HTC have endured several pay freezes and also had many of their allowances cut.
The crane operators want HTC to restore pay in real terms to pre-recession levels, but to date HTC has not made a pay offer that meets UCATT member's expectations.
HTC has been contacted for comment.