Unite and the Construction Leadership Council have said radical reform is needed of the Construction Industry Training Board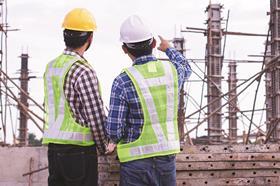 The Construction Industry Training Board (CITB) is "unsustainable" in its current form and needs radical reforms if it is to survive, according to senior figures in the building sector.
In a statement, the Construction Leadership Council (CLC) said that it "recognises the need for a national organisation supporting the delivery of construction skills, but is also clear that the current status quo is unsustainable".
Major changes are needed, warned the CLC, which includes the likes of Crossrail chief executive Andrew Wolstenholme; Crest Nicholson's boss Stephen Stone; and Morrisroe Group founder Brian Morrisroe.
It said: "The CITB must be much more strategic, industry-led and accountable," and claimed it would be "supportive of a reformed CITB on the basis that an appropriate governance structure is implemented as part of the proposed reforms."
This means it should include leaders representing all levels of the industry, according to the CLC.
Trade unions share the concerns, with Unite having described the governance structure of the CITB as "not fit for purpose" with a board that "does not possess the experience and knowledge to effectively champion apprenticeship standards, training and the skills requirement needed in the industry."
However, Unite assistant general secretary Gail Cartmail warned against "throwing the baby out with the bath water."
"The CITB is not perfect but if it was to disappear the effect on construction would be devastating" she said.
"If the CITB is going to be able to cope with the challenges that the industry faces in the coming years, it needs to be radically reformed."
The concerns come amid mounting criticisms of the CITB and doubts over its future.
Balfour Beatty boss Leo Quinn has previously said: "Based on the information released by the CITB to date, we have little basis for confidence and strongly believe this is too important to leave to chance. Which is why Balfour Beatty is likely to vote against consensus."
And earlier this week the Home Builders Federation warned: "Sections of the housebuilding industry have been frustrated with CITB's performance in recent years and we need to ensure that whatever emerges from this process better enables housebuilders to train the people it needs to deliver the homes of the future."
In a few weeks' time, the training body will face its triennial 'consensus' where companies and trade associations in the construction sector will vote on whether the CITB can continue collecting the training levy from them.
Steve Radley, policy director at the CITB, said: "We completely accept the need for reforms, have committed to make them and have already delivered on a number of them. These reforms will be significant and will ensure that we are more transparent, collaborative and responsive.
"We will provide more details on these reforms after the ITB Review is published in October but have already made progress in the past 18 months. This includes reforming the grants scheme so that more employers benefit from it and cutting our running costs by a quarter. We have also refocused by selling our awarding body CSkills to a more suitable industry partner and ceasing all international training activities."