Engineer lands role on scheme that will predominantly be designed and constructed by volunteers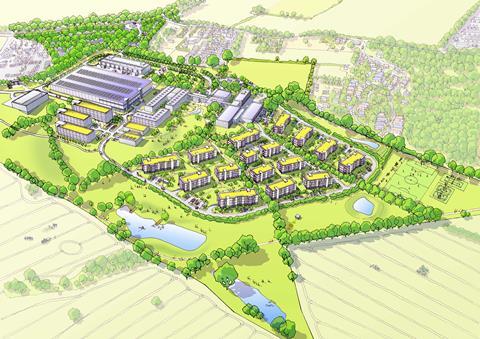 Consulting engineer Crofton has won a key role on the development of a new headquarters and campus for the Jehovah's Witnesses.
Crofton has been picked to provide all the mechanical, electrical and public health works on the 120,000 m2 development planned for a site near Chelmsford in Essex.
The bulk of the design and construction work is being undertaken by Jehovah's Witnesses volunteers. Work will start on-site this year and is set to be completed in 2019.
The scheme includes 550 residential units, 30,000m2 of office space, a printing press, maintenance workshops, a fitness centre, an energy centre to support the site's infrastructure, and gardens and walkways.
Crofton managing director Steven Hale said: "Normally the MEP engineer would produce the design drawings for building services, and the contractor would use these to produce installation drawings. However, there isn't a contractor for many of the packages on this project because volunteers are undertaking the majority of the MEP installation.
"Therefore Crofton's appointment includes the responsibility of producing installation drawings. This is testament to our investment in BIM over the last three years, which has enabled us to develop the skills and demonstrate that we have the skills necessary to fulfil this role.
"Everybody at Crofton is proud to be working on this major project and looks forward to being involved with it over the coming years."
Temple Farm will house Jehovah's Witnesses' publications such as The Watchtower.