A government report scrutinising scheme's business case will be handed down next month
A crucial report probing Crossrail 2's business case is set to be unveiled next month, according to documents published by Transport for London (TfL).
Papers published ahead of next week's TfL board meeting reveal the Infrastructure and Project Authority (IPA), which is based in the Cabinet Office, is reviewing several features of the Crossrail 2's outline business case.
TfL commissioner Mike Brown said the review is the "next step" for the scheme following the submission of Crossrail 2's strategic outline business case (SOBC) to the government in June.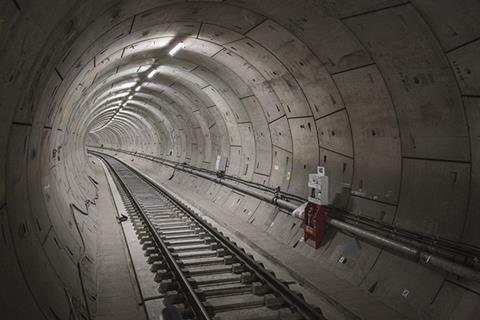 The process is being carried out by the IPA's Project Assessment Review (PAR) team, according to Brown.
Brown said: "The purpose of the PAR is to advise the Department for Transport's Board Investment and Commercial Committee, TfL's Programmes and Investment Committee and HM Treasury's Major Projects Review Group on the quality and strength of 2019 SOBC.
"During the review, the PAR team will be looking at a number of lines of inquiry, including funding and finance, benefits, deliverability, assurance and governance. A report on the review's findings will be produced in early October."
Brown also revealed that TfL's Independent Investment Programme Advisory Group had carried out an independent review of the proposed "assurance framework" for the project over the summer.
He said this report would feed into the work of the Independent Assurance Panel, which provides independent assurance to the Crossrail 2 sponsors.
Earlier this year, Crossrail 2 managing director Michèle Dix revealed that her team had been targeting an opening date in 2033 – but that delays to Crossrail 1 may now make this unachievable.
She said: "Ideally, we wanted it to be operational by the time HS2 phase 2 came down from Manchester to Euston.
"A date we were aiming for was 2033, but I think it's more realistic to believe it might have gone back a bit simply because of Crossrail 1's delay."
The proposed Crossrail 2 route would see trains run from nine stations in Surrey to three in Hertfordshire, providing a new north-south rail link across London.