Work at Farringdon station to start next year
PLP has been given planning for an office scheme above the new Crossrail station being built at Farringdon.
PLP originally won the scheme back in 2010 with the 11,150sq m building sitting directly above the eastern ticket hall in Lindsey Street but construction is only able to start – likely to be next year – once major work at the station is finished.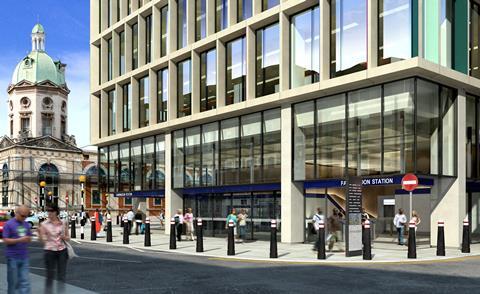 The scheme is one of a pair of Crossrail developments planned above the station which will be handling 140 trains an hour at peak.
John Robertson Architects has already been given the green light for a 17,400sq m scheme called Cardinal House above the station's western ticket hall on the corner of Cowcross Street and Farringdon Road.
The new station will open in 2018.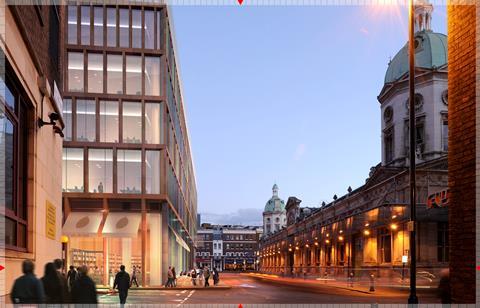 Source
This story first appeared on Building Design